– Support walls in scenario files
– Change tile definition to something more compact

Relates to #83, #84
Hi! Here we are again with another missing piece to the scenario definition, wall definitions!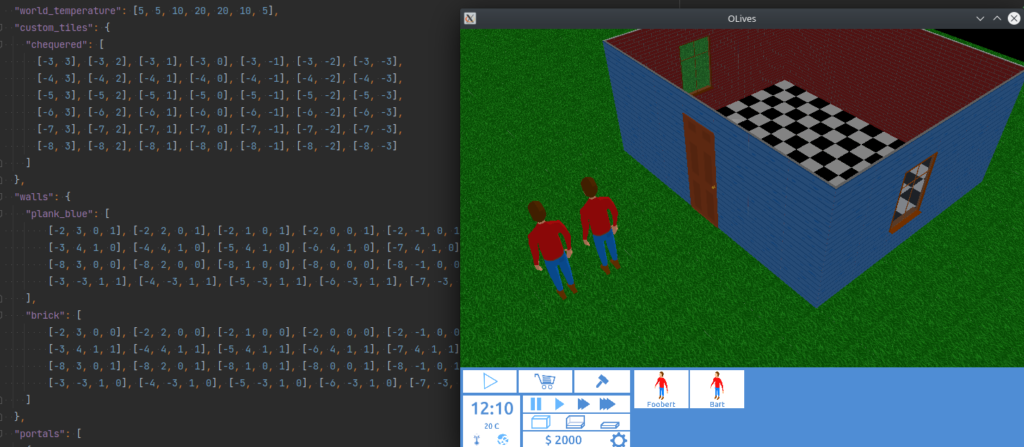 While putting together this demo scenario (house1.json) I also realised that it's probably a lot better to have a more compact format for defining the tiles, as can be seen on the screenshot.
While manually putting together that test data I also noticed that I really cannot wait for the ability to actually save this, as manually putting the data together was not that much fun. Be that as it may, it's another step in the right direction 🙂 Next up will in all likelihood be adding object support. Hopefully soon. Byeee!